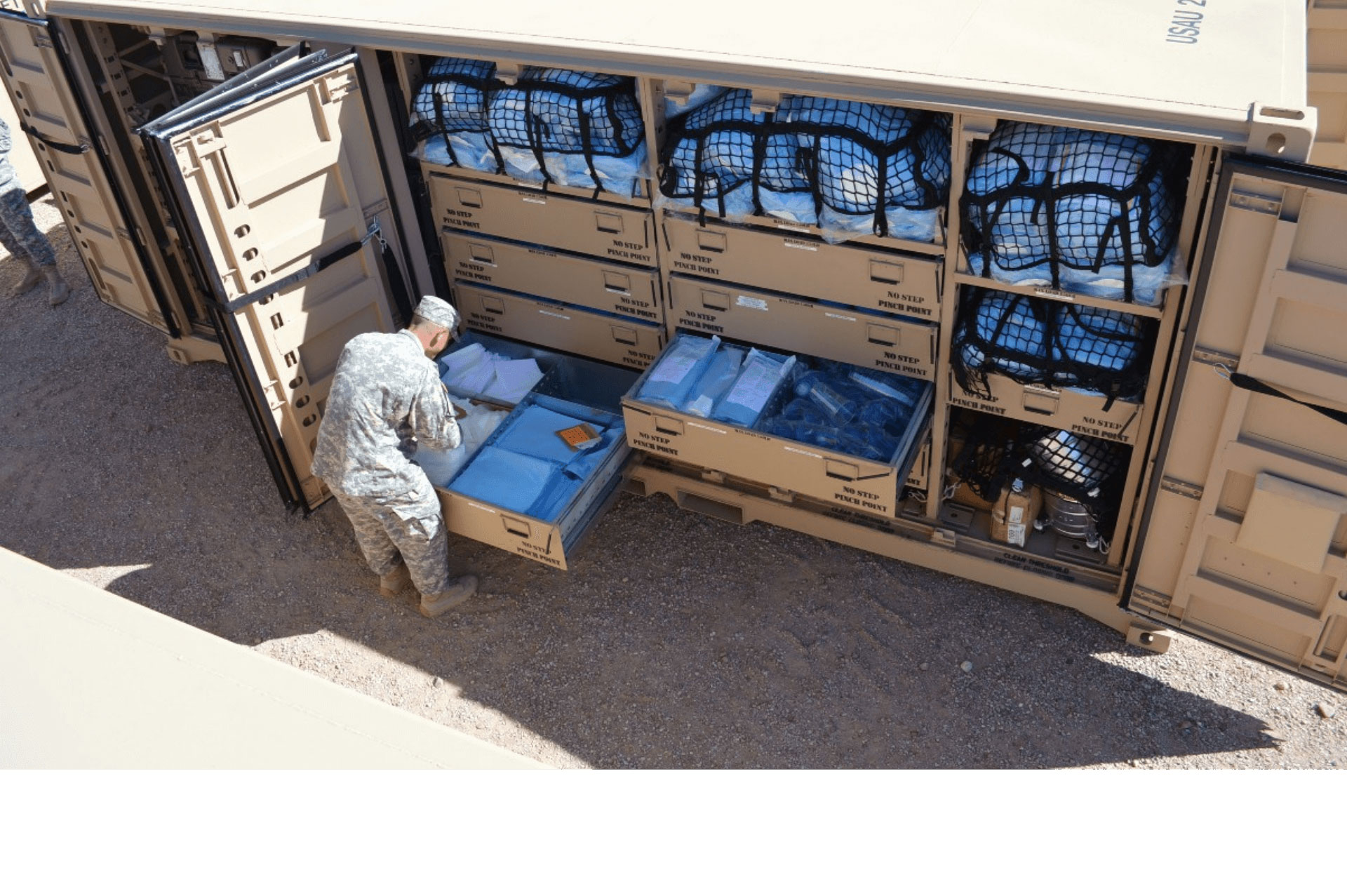 F

requently
A

sked
Q

uestions
Regarding BOH Containers
What does "BOH" stand for?
BOH is a family surname, not an acronym. BOH Solutions was originally founded as a division of Boh Brothers Construction Company located in New Orleans, LA. In 2010, BOH Solutions separated from Boh Brothers Construction to operate as an independently held, private company.
How do I purchase BOH products?
BOH accepts direct purchases and major credit cards (Visa/ Mastercard). United States Government customers can purchase our products through our Defense Logistics Agency (DLA) contract.
How will my BOH order arrive? What unloading requirements are there?
BOH ships our products within the continental United States using commercial freight carriers. Depending on your order, we recommend having an appropriately rated forklift available to offload the carrier once it arrives. For customers outside of the continental United States, please contact us for complete details.
For government customers who purchase through our Defense Logistics Agency (DLA) Contract, transportation is handled and coordinated by the Government. 
How long does it take for me to get my BOH order?
Once BOH has received an order the manufacturing process takes approximately 90 to 120 days. Transportation times may vary based on shipping location, ordering method and demand.
Does BOH provide any services?

BOH will assist interested customers in determining their solution requirements at no cost or obligation. On-site assistance teams can be requested for detailed analysis of the organization's operational, storage, and mobility needs.
A Product Integration Team may be available upon request to assist in training and transition from your old practices into the new BOH solution at no cost or obligation.
Does BOH provide spare or repair parts? Does BOH perform product repairs?

BOH offers spare and repair parts for all our products commercially, and some are offered through DLA. See Chapter 6 (Parts Supporting Information) from each respective product manual through the BOH website for part diagrams and corresponding part numbers.  BOH does not perform any product repairs, but we will assist you through the process. Please contact us for complete details. 
Does BOH offer a warranty?

BOH offers a 12-month limited manufacturer's warranty for all our products, including the Field Pack-Up (FPU®) System, Containerized Mission Systems, Modular Kits, and Bare Base Equipment, when used and maintained in accordance with the user manual. Please contact BOH for complete warranty details.