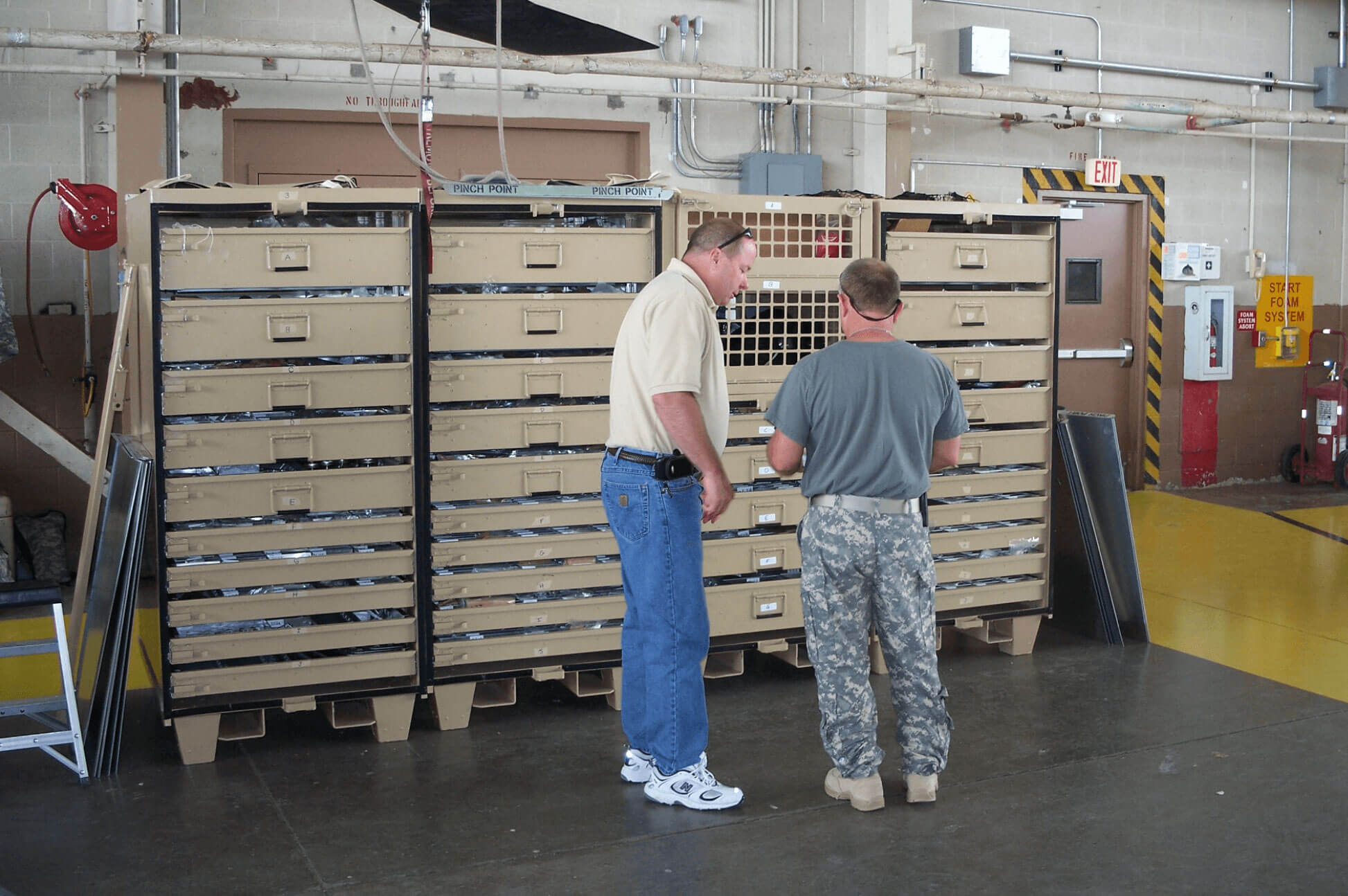 BOH Storage Systems
BOH Containers. Modular Kits.
Tailored Solutions.
CONTAINERIZED STORAGE
BOH's containerized storage solutions create an expeditionary warehouse with full access to supplies while on the move. Our modular, side-load container system is capable of rapidly mobilizing multiple classes of material. It does this by configuring BOH's containers with our interchangeable storage aids that fit together as one transportable unit. Available in 8′, 12′, 20′ and 20′ equivalent systems, BOH's preconfigured or custom parts and bulk configurations solve today's most challenging logistics problems.